Since its inception in 1990, M Property Services, LLC (formerly known as McEagle) has provided development assistance for over 3,600 acres and over 3.5 million square feet of commercial and residential space. Specializing in large-scale, mixed-use developments, M Property Services and its affiliates have owned or developed and sold office buildings, industrial facilities, retail centers and sites throughout the St. Louis metropolitan region and surrounding states.
With more than 100 years of development industry experience, we look forward to the opportunity to put our knowledge to work for you.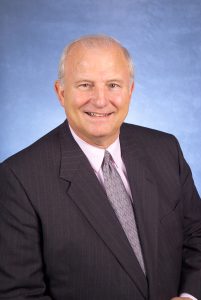 Paul J. McKee, Jr., P.E., Chairman and CEO
Paul McKee directs and focuses the company's energies, adapting them to practical purposes which best meet the needs of clients, organizations and the community at large. Under McKee's guidance, MPS has provided development assistance for more than 3,600 acres of sites and over 250 facilities, totaling more than $2 billion in market value.
In addition to his corporate work, McKee is involved in many community and charitable activities which reflect his interest in the community, as well as the health of St. Louis-area residents. Most notably, McKee has previously served as a founding member and Chairman of BJC HealthCare for five years, one of the largest consolidated healthcare providers in the nation. He also is involved in the following organizations: Lewis & Clark Leadership Forum, President Emeritus of Christian Health Services, National Society of Professional Engineers, Missouri Society of Professional Engineers, Former Young Presidents' Organization and Barat Academy.
McKee has a civil engineering degree from Washington University in St. Louis, MO and is a registered professional engineer in Missouri, Indiana, Iowa and Illinois.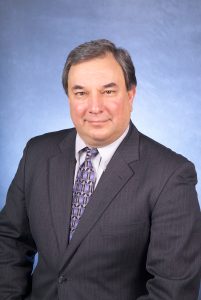 William D. Laskowsky, AIA, LEED AP, Chief Development Officer
Bill Laskowsky oversees the full range of MPS activities from site acquisition to final project delivery. He also interacts with local governing authorities for zoning, permit approval and utility/infrastructure issues.
Through the duration of a development, he orchestrates team personnel and consultants, and directs all engineering and design efforts for final completion. One of his major roles was directing the development activities at MPS's largest project to date, WingHaven®, a 1,200-acre master-planned, mixed-use community in O'Fallon, MO that includes 32 villages of residential housing; retail, conference, hotel and service facilities; 2.2 million square feet of office, service and institutional space; and an 18-hole Jack Nicklaus-designed golf course and country club.
Laskowsky has a Bachelor of Environmental Design and a Bachelor of Architecture with a minor in Urban Planning from the University of Kansas. He is a member of the American Institute of Architects (AIA), Urban Land Institute and United States Green Land Building Council, LEED Certified.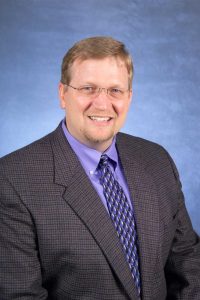 Glenn G. Mitchell, President
Glenn Mitchell is responsible for managing property services for the landlord and tenants. He has a working knowledge of tenant construction and interior and exterior maintenance programs. He has implemented communication plans between owners, tenants and vendors and is currently responsible for managing property for over 750,000 square feet of office space and over 400 acres of office parks throughout the St. Louis metro and Shiloh, IL areas.
Mitchell has worked with such institutional clients as Express Scripts, Stifel Nicolaus, Enterprise Banking, Edward D. Jones, Fireman's Fund Insurance, GLA/ Everest Technology, Nordyne, Inc., Midwest Bank Centre, Webster University and General Administrative Services.
He has a Bachelor of Arts from St. Mary's University in San Antonio, TX and is a Certified Property Manager. He is a member of BOMA – St. Louis and IREM – St. Louis. He is a Licensed Real Estate Salesperson in Missouri.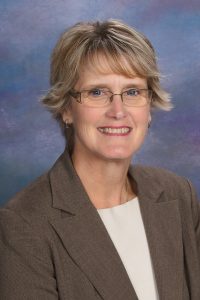 Geralynn Kostecki, CPA, Chief Financial Officer
Gerri Kostecki is responsible for the financial reporting, accounting, and cash management functions. She works closely with investor groups regarding the financial results, financing and capital needs of properties and works closely with the Director of Property Management to ensure the accuracy of lease administration, reporting and accounting.
Kostecki has a Bachelor of Science in Business Administration from the University of Missouri – St. Louis and is a member of the Missouri Society of Certified Public Accountants and the American Institute of Certified Public Accountants.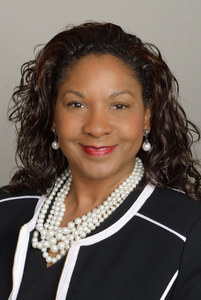 Dr. Ramona Tumblin-Rucker, Director of Construction Management
Dr. Tumblin-Rucker has more than 30 years of construction project management experience and has managed significant projects in Missouri, Illinois, California, Kansas, Oklahoma and Puerto Rico.
She provides oversight to evaluate and monitor bids, construction schedules, budgets and project activities. She also manages project implementation, including resource allocation, quality control, change order processing and risk analysis, plus conducts field inspections and monitors building program success.
Dr. Ramona Tumblin-Rucker earned her Petroleum Engineering degree from Missouri University of Science & Technology (formerly University of Missouri-Rolla) and a Master's degree in Business Administration from Oklahoma City University and a Master of Project Management from Keller Graduate School of Management in St. Louis. She completed her Doctor of Management degree at Webster University.